DESIGNED, CUT AND STITCHED IN SYDNEY, AUSTRALIA. FREE SHIPPING ORDERS OVER $99+ AUS WIDE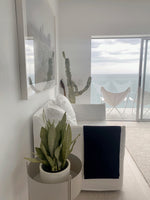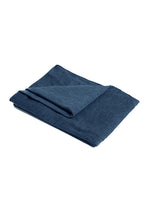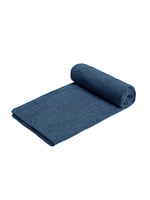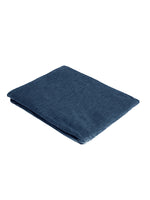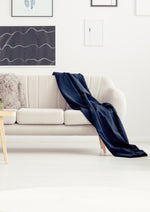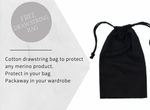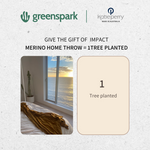 Superfine Merino Home Throw- Indigo
Regular Price

$133.68

Sale Price

$133.68

Regular Price

$153.83

Unit Price

per
Tax included.
Shipping
calculated at checkout.
Live well at home:  Luxury that welcomes you warmly
Cosy | Generous | Sustainably decadent
We get it. Home is a sanctuary. It's where we make memories; it's where we welcome our friends; it's where we lay our heads at night and nourish our bodies and care for our families. Home is the place that never leaves us, even when we leave it. 
We designed our Merino Home Throw to complement every style of decor –  from traditional to contemporary and everything in between. Like you, we believe in quality over quantity; this is a piece you'll love for years to come.  Mindful in their production, these oversized blankets are 100% Australian-made in limited-edition runs because the smallest details make the biggest difference. You can even have it monogrammed with your family initials or name. Drape it over your favourite reading chair, take it outside for your morning cuppa or snuggle in on your bed. Family movie nights and mid-day naps receive an instant upgrade. Spoilt pets will love it too.

Sustainable? Absolutely yes.  Merino is a biodegradable fabric, natural and hardy. At the end of its life, it won't clog landfills. 
We made this throw with you in mind, but we'd be hard-pressed to think of a better gift for anyone who appreciates quality and like you, feels house-proud. We love it for housewarmings, wedding gifts, birthdays, Father's Day, serial nappers, corporate clients, car trips and even glamping adventures. 
Features:

Measures a generous *160cm x 145 cm for draping or wrapping

Sustainable superfine merino fibre blanket/ throw 

Antibacterial, UV resistant, biodegradable 

Durable and resilient with buttery softness 
Details:
Made in Australia 

Heirloom quality

Zero-waste, cut to order in small batches

Made with certified non-mulesed merino

Monogram friendly

Machine washable 
*
 Handcut so widths can vary
We believe that business can make a positive impact on the planet and people. It's time the fashion industry takes ownership of the impact on the environment and work places. With your support we are lowering the carbon footprint, using natural fabrics and bringing back the craft of construction and creating jobs in Australia.
Your purchase supports certified projects that not only plant trees, prevent or sequester carbon and plastic but also have a long term positive social impact. 
MERINO WOOL - This has been knitted, dyed and finished in the Melbourne mill house. Certified non-mulesed merino. Merino wool is a completely renewable fibre.Easycarewith machine washing.Super softnot scratchy as it has ⅓ the diameter of a human hair and bends out of the way when it comes up against skin.Water retention and can absorb up to 30 percent of its weight in water before it feels wet.Antibacterial and odour resistant . Naturally fire retardant . Biodegradableso after its life it can go back to the soil. Monitors body temperature whether you need to be warmed or cooled. 

100% MERINO WOOL                                         Fabric created in Australia
Warm Gentle Machine Wash
Use Wool Detergent
Do not bleach
Dry in shade
Do not tumble dry
Warm steam iron
Dry cleanable
Q: Can I machine wash my merino ? 
A: Of course you can! Add a bit of detergent to a gentle cycle and line dry. 
Q: Is the merino wool okay for people with sensitive skin? 
A: Merino wool wears like a dream! You'll love the softness of this superfine fibre against your skin. Even people who 'can't wear wool' have no issues with merino. 
Q: Is merino wool odour resistant? 
A: YES! You won't have to worry about washing your wrap too often as merino wool is naturally anti-bacterial.
Q: Can I wear use my merino all year-round? 
A: Absolutely! This completely sustainable and biodegradable fabric wicks moisture and helps your body temperature regulate itself no matter whether it's summer or winter. Did you also know that it has a UV rating of 40 to 50 as well? 

Q: Will my merino get wrinkled and snagged? 
A: Merino fibres look like a spring under a microscope, and their elasticity gives the finished weave a luxurious stretch. Durable, and an attractive investment in your home, you'll love the rich textured look it delivers.  
Q: Can I have my merino monogrammed? 
A: Absolutely! We think this is a lovely touch, especially for gifting. It's destined to become an heirloom.