DESIGNED, CUT AND STITCHED IN SYDNEY, AUSTRALIA. FREE SHIPPING ORDERS OVER $99+ AUS WIDE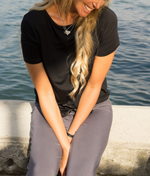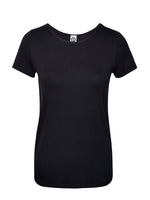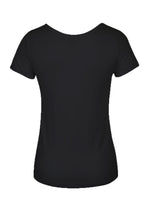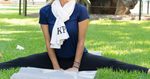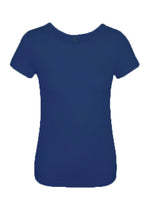 MERINO Round Neck Tee
Regular Price

$50.38

Sale Price

$50.38

Regular Price

$73.22

Unit Price

per
Tax included.
Shipping
calculated at checkout.
Our bestselling tee now comes in superfine merino wool.
Your search for the perfect tee is over. Meet our best selling round neck tee.
Great fit for every shape. This tee will become a firm favourite to wear from home, office to play. Also comes in modal.
A must-have basic for any wardrobe and great layering piece.
4 sizes (XS-L)
Fabric: Superfine merino Knitted and Dyed in Australia
Made in Sydney
Wear- Lounge, travel, work, holiday and evening
Katie's Style Tip: Wear it at home to take you from a zoom call to lounging on the couch.
We believe that business can make a positive impact on the planet and people. It's time the fashion industry takes ownership of the impact on the environment and work places. With your support we are lowering the carbon footprint, using natural fabrics and bringing back the craft of construction and creating jobs in Australia.
Your purchase supports certified projects that not only plant trees, prevent or sequester carbon and plastic but also have a long term positive social impact. 
MERINO WOOL - This has been knitted, dyed and finished in the Melbourne mill house. Certified non-mulesed merino. Merino wool is a completely renewable fibre.Easycarewith machine washing.Super softnot scratchy as it has ⅓ the diameter of a human hair and bends out of the way when it comes up against skin.Water retention and can absorb up to 30 percent of its weight in water before it feels wet.Antibacterial and odour resistant . Naturally fire retardant . Biodegradableso after its life it can go back to the soil. Monitors body temperature whether you need to be warmed or cooled. 

100% MERINO WOOL                                         Fabric created in Australia
Warm Gentle Machine Wash
Use Wool Detergent
Do not bleach
Dry in shade
Do not tumble dry
Warm steam iron
Dry cleanable
Q: Can I machine wash my merino ? 
A: Of course you can! Add a bit of detergent to a gentle cycle and line dry. 
Q: Is the merino wool okay for people with sensitive skin? 
A: Merino wool wears like a dream! You'll love the softness of this superfine fibre against your skin. Even people who 'can't wear wool' have no issues with merino. 
Q: Is merino wool odour resistant? 
A: YES! You won't have to worry about washing your wrap too often as merino wool is naturally anti-bacterial.
Q: Can I wear use my merino all year-round? 
A: Absolutely! This completely sustainable and biodegradable fabric wicks moisture and helps your body temperature regulate itself no matter whether it's summer or winter. Did you also know that it has a UV rating of 40 to 50 as well? 

Q: Will my merino get wrinkled and snagged? 
A: Merino fibres look like a spring under a microscope, and their elasticity gives the finished weave a luxurious stretch. Durable, and an attractive investment in your home, you'll love the rich textured look it delivers.  
Q: Can I have my merino monogrammed? 
A: Absolutely! We think this is a lovely touch, especially for gifting. It's destined to become an heirloom.