DESIGNED, CUT AND STITCHED IN SYDNEY, AUSTRALIA. FREE SHIPPING ORDERS OVER $99+ AUS WIDE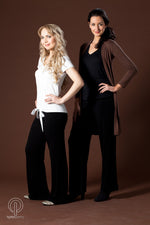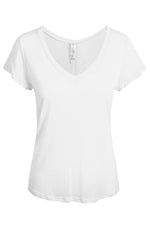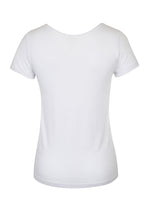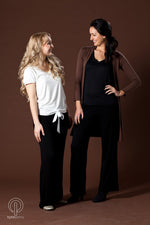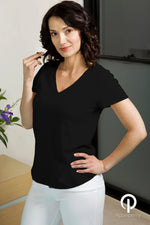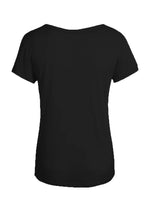 Amalfi V-Neck Tee
Regular Price

$59.79

Sale Price

$59.79

Regular Price

Unit Price

per
Tax included.
Shipping
calculated at checkout.
Your search for the perfect v-neck tee is over.
Great fit for every shape. This tee will become a firm favourite to wear from home, office to play. 
A must-have basic for any wardrobe and great layering piece.
4 sizes (XS-L)
Fabric: Modal Knitted and Dyed in Australia
Made in Sydney
Wear- Lounge, travel, work, holiday and evening
Comes in Black, Navy and White
We believe that business can make a positive impact on the planet and people. It's time the fashion industry takes ownership of the impact on the environment and work places. With your support we are lowering the carbon footprint, using natural fabrics and bringing back the craft of construction and creating jobs in Australia.
Your purchase supports certified projects that not only plant trees, prevent or sequester carbon and plastic but also have a long term positive social impact. 
MODAL - A great sustainable choice this is made from beech tree pulp. This has been knitted and dyed in Sydney and Melbourne .
Soft to touch and drapes beautifully.Breathable in all climates so its perfect to wear all year round Water absorbentmaking it  50% more absorbent than cotton. Eco-friendly as it is made  from regenerative plants and there are fewer chemicals used in the production process than with other types of rayon. Doesn't crease which makes it the perfect fabric for travelling.Resists piling and has a smooth finish.Biodegradable is completely biodegradable
100% Modal
Fabric is created Australia
Warm Machine Wash
Do not bleach
Low tumble dry
Cool iron
Dry cleanable